Time: Trong ngày

Start: Hàng ngày

Price: 380,000 VNĐ

Destination: Nha Trang

MONKEY ISLAND TOUR
( Big Group )
8h00: Pick up in Nha Trang city to Da Chong tourist pier
9h00: Our boat departs to take you to Thi Island - the first sight in Nha Phu tour. It is so attractive here to contact and feed precious animals, such as : African Ostriches, Deers . . . with some natural leaves.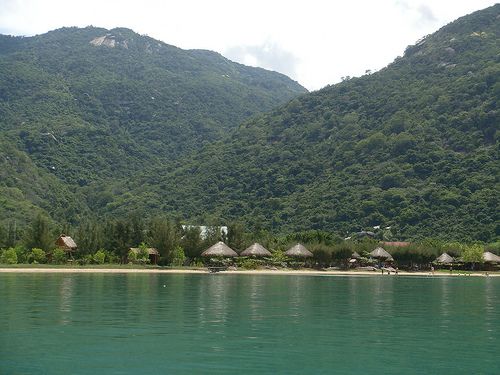 9h45: To Orchid Stream Island with the spectacular scenery.
+ Visiting orchid stream; orchid cave with hundreds of colorful flower collected at home and abroad and designed as a thousand – year garden.
+ Discovering the Labyrinth with elbow – joint ways of the very far green pine garden.
+ Swimming, tasting tropical fruits & soft wine. Rowing for sight-seeing on Nghinh Xuan – Thuy Tien pool
+ Taking photos with Elephant. Entertaining on An Binh beach with water sport activities : parasailing, jetski … ( excluded ).
12h15: Having lunch at the restaurant with seafood specialities. Relaxing.
13h30: To Lao Island ( the most active eco – tourist sight in Nha Trang ).
+ Enjoying animal shows : Goat, Monkey, Dog.
+ Contacting friendly wild-life monkeys in forest. Beholding some picturesque masterpieces ( the garden of Cycus in Dragon shape, Western route, the Mermaid … ); the park of precious, strange bonsais and birds.
+ Taking photos and riding Ostrioch, Horse around island … Especially, you can join F1 mini Racing ( excluded ).
15h30: Returning Da Chong tourist pier.
15h45: Returning Nha Trang. See you again!
Package price: 380.000 VND / pax
Children under 1. 30m: 250.000 VND / pax
Included : Transport, visiting fees, lunch, cocktail + fruits, animal shows, guide, 1 small mineral water / 1 person and insurance.
Excluded : Other expenses …